Can SIP trunking save my business money?
More businesses than ever are evaluating SIP trunk solutions, so you may have heard the term even if you are not entirely sure what it means. While you can learn about SIP trunks here, this article focuses on how SIP trunking can save more money for your business than you think.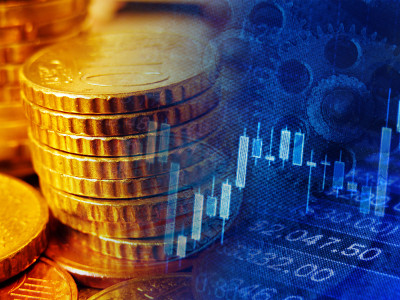 The main cost saving is through reduced call costs, particularly for international calls. If you are currently using an ISDN line you will be aware that the costs of international calls can be extremely expensive. However, VoIP has less infrastructure since the calls are routed via the internet, thereby enabling VoIP providers to offer lower call costs in comparison to their ISDN counterparts. For example, some VoIP providers offer calls to the USA as cheaply as 1.5 pence per minute while BT's rates vary between 2.9 and 45 pence per minute.
Another cost saving associated with using VoIP for your calls is that you can use your existing equipment with it. Unlike ISDN solutions which may require you to purchase hardware that is specifically compatible with the provider's service, with a SIP service it's easier to switch providers because there is no vendor lock-in. So you get the best of both worlds; savings on your call costs combined with not having to spend vast amounts of money on new equipment.
Your monthly service charges will also be reduced because a VoIP solution does not have the expensive line rental or channel charges that are associated with ISDN. While ISDN channel charges can be over £20 per month with providers such as BT, our inbound channels are charged at just £1 per month per channel.
Further costs are saved in the form of real-time call records; many VoIP providers offer this through their portal and it means that you can view your call spend on the fly, thereby enabling you to keep on top of your call costs by monitoring the cost of calls to particular destinations. If these costs are becoming too high, you can instruct your staff to alter the destinations that they call immediately instead of waiting for your bill at the end of the month as with an ISDN provider.
Many VoIP providers also offer bundled minutes packages as another way of reducing costs. These packages have a set monthly fee for which you get a pre-defined amount of call minutes allocated to your account. The best providers even include a range of international destinations in your package and in this way you can more easily predict your costs in advance.
So, based on all of these advantages you'd be hard pushed not to want to switch to a voice over IP solution. The reduced call costs, ability to use your existing equipment, reduced monthly service charges, real-time call records and bundled minutes packages all combine to make a highly cost-effective package. The next step is to purchase a trunk and then use our Introduction to SIP Registration guide to help you register your device to it.
---
Posted on 11/07/2016
What we provide
Orbtalk specialise in SIP and VoIP solutions for business and are unique in this market space due to our global reach. This allows us to offer SIP Trunking and Cloud Phone Systems to organisations across the globe for single and multi-sited companies. Our global presence also means that we have one of the largest offerings of international numbers available from over 8000 destinations globally.