The Anderson Group were setup to deliver Payroll and Employment Management Solutions to the Recruitment Sector and individual Freelancers / Sole Traders, and are now the Market-Leader in this space.
The company were in a position where they were looking to expand both in the UK and Internationally. With new offices in the Philippines and India, the challenge the business faced was expanding the operation without having separate systems in each location. There were limitations with the incumbent system in that it required an Onsite-PBX at each location and they could not add International Numbering; hence there was no option at all to have 1x system servicing all Territories required in order to present 1 set of billing, reporting etc.
Key elements to the required Provision were a pro-active and available support service to back the system up, with a Named Day-to-Day Account contact for a 2-hour service-levelled response on all queries.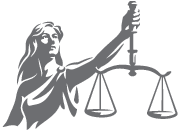 Orbtalk Solution
We provided Anderson Group with a Cloud Phone System. First launched with 98 users in May 2014 the solution has since increased to 148 users.
The system is being used by just over 100 users at the companies head office in the UK and 40 users in the Philippines. Orbtalk has a dedicated account manager for Anderson Group. They also utilise the Orbtalk priority support number for direct contact with our second line engineers.
Orbtalk worked closely with the IT Team at Anderson Group to dynamically route calls to the areas of the business where they can be dealt with as speedily as possible. Orbtalk have also written bespoke hourly reports that get emailed to managers and team leaders, negating the need to spend time running their own manual reports.
Another key challenge for the Anderson Group was to have live visibility of calls, SLA's to queues and unanswered and answered calls. Through the implementation of the Orbtalk Live Queue Wallboard and Statistics panel this is now clearly viewable in each room at the Anderson offices.
Results
The Orbtalk service has made it far easier for the team to manage their inbound calls. It has also given the company directors clear statistics on call volumes for each team and how the calls are being answered, making it easier to plan for growth.
The ability for the Philippines office to register to our local point of presence but allowing one set of reports and statistics has significantly improved the company unity and allows them to work closer as a single team.