What's the best 4G network in the UK?
In this article we will help you to research who has the best 4g network. We have collated a range of links and resources togther in one place to make the process quick and easy for you.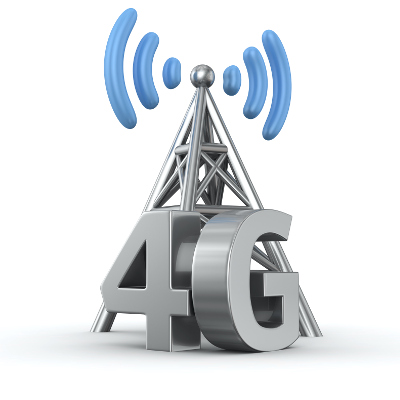 Network Coverage
When considering who has the best 4g network coverage, one comparison option is Ofcom's mobile coverage checker which gives an indication of each network's areas that have a strong 4G signal. In November 2014 Ofcom also completed their first research into 4G broadband speeds and it's a great guide to which network has the best performance.
Measurements used in the Ofcom analysis
The research methodology consisted of over 200,000 tests from 3G and 4G smartphone devices from 5 major UK cities. There were 4 key measurements used in each analysis and we've explained a bit more about them below.
Download speed
This is a measurement of how quickly you are able to download data such as files, applications, video and audio content. It was measured by downloading a 2GB file in the tests.
Upload speed
This is a measure of upload speed from the smartphone device to a remote server. This represents activities such as uploading images or videos to on-line services or sending larger files as attachments. This was measured by uploading 100MB of random data in the tests.
Web browsing speed
A world real test of how long it takes to open web pages. A standard reference web page was used for each test.
Latency
The time for data to travel to a remote server and back. This is important for services such as video calls. This needs to be low.
Latest results and alternatives
At the time of writing the latest report was published by Ofcom in April 2015 and you can download it here.
If you want to look beyond the regulator, additional research is also provided by companies such as RootMetrics who provide a report that details mobile internet speeds and reliability (unfortunately it doesn't differentiate between 3G and 4G).
4G spectrums
Another factor that needs to be taken into consideration is the spectrum(s) that each 4G network use as some mobile handsets only support certain 4G spectrums. There are three different spectrums: 800MHz, 1.8GHz and 2.6GHz.
The lower spectrums, so 800MHz and to a certain extent 1.8GHz, can travel further and also penetrate the walls of buildings and other structures more easily - so this is great for both rural and city locations. However the 800MHz spectrum was only available in small 5 and 10MHz blocks which means it doesn't handle lots of users doing demanding tasks such as watching video so well.
The higher spectrums, so 2.6GHz and to a lesser extent 1.8GHz, are the opposite. They perform very well with thousands of connections and work very well in densely populated areas. The downside is that the range of the masts is not so good and the connection does not reach into building so well.
4G networks summary
Please see our summary of each network and the spectrums that they use below:
Finally, you have the option of virtual providers. Virgin Mobile (business only) and BT offer 4G plans that use EE's network and Giffgaff and Tesco Mobile offer 4G plans that use O2's network. As they're effectively resellers their prices can sometimes be better than the main providers.
---
Posted on 10/26/2015
What we provide
Orbtalk specialise in SIP and VoIP solutions for business and are unique in this market space due to our global reach. This allows us to offer SIP Trunking and Cloud Phone Systems to organisations across the globe for single and multi-sited companies. Our global presence also means that we have one of the largest offerings of international numbers available from over 8000 destinations globally.