4 Reasons to Upgrade Your Legacy Phone System
Technology continues to advance at a breathtaking rate and nowhere can this been seen more clearly than in the telecommunications industry. The impact of the rapid growth in Internet use has been felt in all technology sectors. Not so long ago, everyone installed and ran applications on their desktop machines and the operating system was king. Today applications are increasingly run inside the web browser and are connected via the Internet to huge populations of users and their data - the so-called "cloud". And whilst this aspect of the Internet revolution was probably the most visible change, the world of telecoms has also been feeling the effects of these disruptive Internet-based technologies that are overthrowing the old order.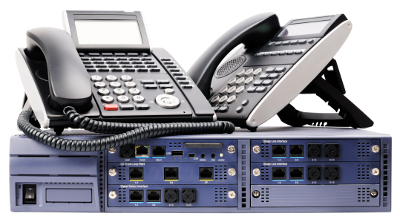 The new technology comes under a number of different names which may sound alien to the uninitiated, such as VoIP, Unified Communications (UC) , sip trunking, cloud phones system and hosted PBX. As ever with new technology there is a lot of new jargon to be learnt, but the underlying features and benefits are the always same: increased productivity, greater control, innovative new features and a disruptive business model that drives costs down. So here is our round-up of the four most compelling features that will make you want to drop your legacy system and embrace the new era.
1. Increased productivity
A relentless drive to improve productivity is at the heart of any successful business and your competitors that have switched are already reaping the benefits. The feature set available on any modern VoIP system will revolutionise the way you work. From inbound queue management, to performance metrics, the options for you to monitor and improve staff performance will be greatly enhanced. With intelligent and well designed IVR systems, you can be sure to send the right call to the right member of staff. Features such as whisper coaching and call monitoring allow for significant gains to be made in staff performance and training. And since most IP phone systems hook up to some kind of web application interface, it's easy to create meaningful, bespoke reports to accurately measure what's happening in your business.
You'll also soon come to realise that these same, flexible interfaces you can use to manage your phone system can also be hooked up to work with other systems that you already use. Whether it's a simple Outlook integration or a bespoke "click to dial" integration with an in-house application, the possibilities are almost endless once you start to get into the integration of your services.
2. Greater flexibility and control
Agility is the watchword in modern business methodologies. With an increasingly real-time media, business conditions can change fast and you need to be able to adapt just as quickly. Legacy phone systems are notoriously expensive to change and upgrade, but most VoIP solutions do not suffer from this problem. If you shop around carefully, you should be able to find a provider that gives a rolling 30 day contract and the ability to scale services up and down on demand.
Another aspect of this increased flexibility is that your staff will find that they are no longer chained to their office desk phones. With a modern VoIP system, your staff can take their PBX extension with them, whether they are on the road, away on business or working from home. And of course this same functionality makes telecommuting and remote working painless too.
3. Increased resilience
There are many VoIP services offered today that run exclusively "in the cloud". Whether it's a hosted PBX, a cloud phone system or a Unified Communications solution, the bottom line is the same: the service provider runs a highly available service across multiple data centres rather than with kit located on your premises. This improves your resilience in two types of scenario.
The first is where your premises experience some kind of major IT failure, such as a power cut. Whilst there's no magical solution to bringing your office back on-line, since your phone system is not located on your premises it will still be operational and staff on mobile connections or another office can handle the calls while your localised issue is resolved. The second advantage is in the scenario where one of your provider's data centres experiences some kind of total network failure. This is somewhat similar to a major issue on your own premises, except that with a properly designed high availability solution, their service with switch over to another data centre and you will not be affected.
4. Reduced costs
One of the clearest benefits you will see when you switch to a VoIP solution is an immediate drop in both service charges as well as call costs. Call rates themselves are substantially cheaper, particularly for international destinations, and providers can be found that bill with a clear per minute rate, billed by the second. Low rates and transparent, per second billing will usually bring your company phone bill down by a very significant amount. You will also enjoy a substantial drop in your monthly service charges, simply due to the fact that VoIP technology is cheaper to deliver than your legacy phone system. Finally, if you sign up for some kind of hosted or cloud solution then you will never have to find additional money for an upgrade to the latest version, since cloud solutions manage the upgrade cycle for you.
Conclusion
So I hope you can see that there are many compelling reasons to migrate away from your old legacy system and embrace today's new VoIP technology. And if you wanted to check out our sip trunking or cloud phone system solutions, we'd obviously love that too.
---
Posted on 09/15/2015
What we provide
Orbtalk specialise in SIP and VoIP solutions for business and are unique in this market space due to our global reach. This allows us to offer SIP Trunking and Cloud Phone Systems to organisations across the globe for single and multi-sited companies. Our global presence also means that we have one of the largest offerings of international numbers available from over 8000 destinations globally.