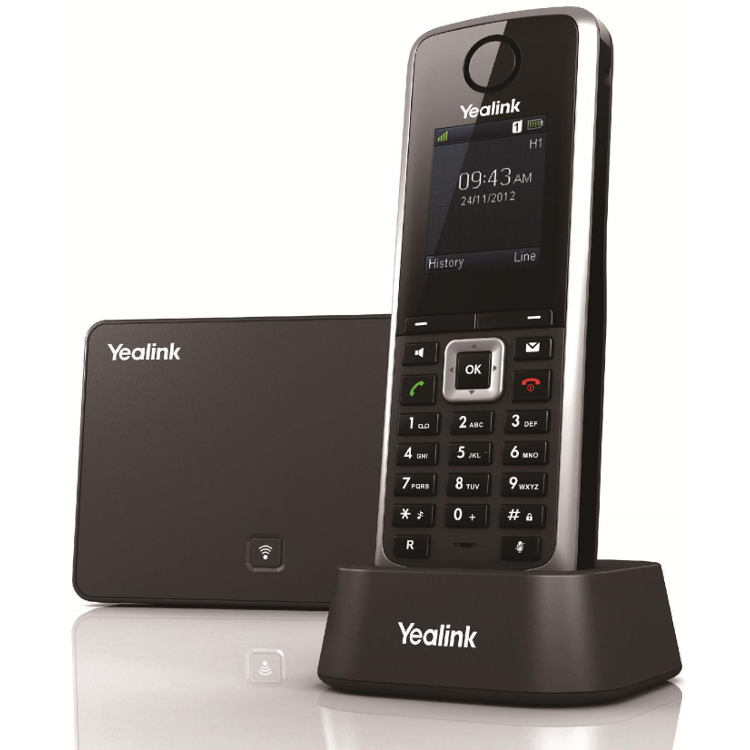 Yealink W52P DECT
Increase your employee's mobility with the Yealink W52P DECT, the perfect phone for small businesses as it is cost effective, has a range of productivity enhancing features and can be deployed in large volumes across your business. It features:
Crystal clear colour TFT screen ensures that characters are easily legible from a variety of positions
Improved sound quality with the HD speakerphone
Up to four calls can be handled by the base at any one time
Productivity enhancing features include transfer, 3-way conferencing, speed dial and intercom
Fully compatible with 3CX, Broadsoft and Asterisk for maximum flexibility
The handset and base can be provisioned via the web interface or via the handset in a matter of minutes. Alternatively they can be provisioned by us in advance, enabling you to simply plug in the handsets when you receive them.