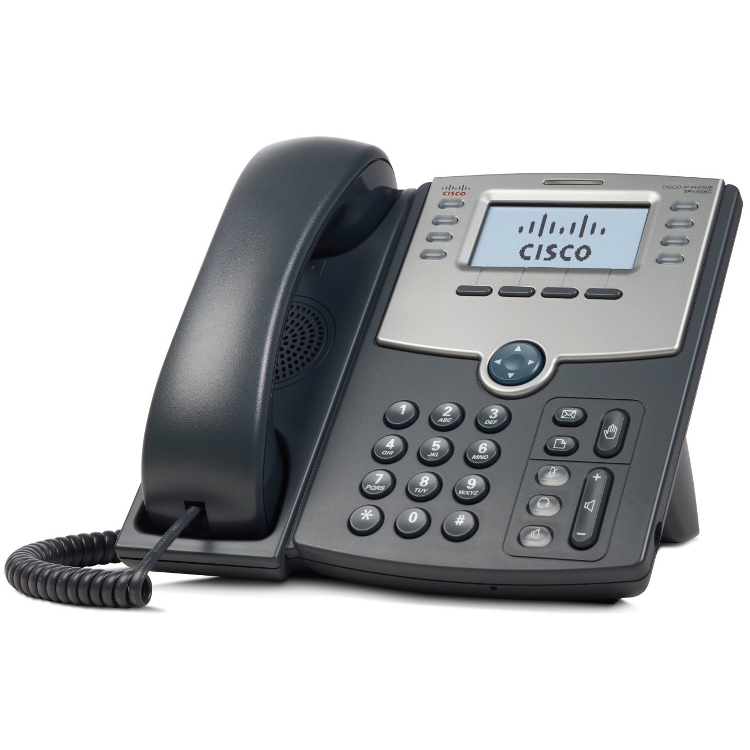 Cisco SPA508G
The Cisco SPA508G can be used with ease thanks to its inbuilt functions and has eight lines that you are able to register with multiple extensions or you can use the lines to set up BLF lights.
The SPA508G has a physical button that you can program to enable you to ascertain if you have any Voicemail messages. The other buttons that the handset features are mute, headset, speakerphone, hold and volume.
The SPA508G has a two port inbuilt switch to allow other devices to connect
Wide band audio for excellent voice clarity
Capable of using Power over Ethernet
Monitor the presence of seven of your colleagues via BLF
Supports wireless headsets to allow hands free communications
The SPA508G is an excellent phone, with its ability to merge calls into a conference call and the ability to transfer calls (attended or blind) with ease.