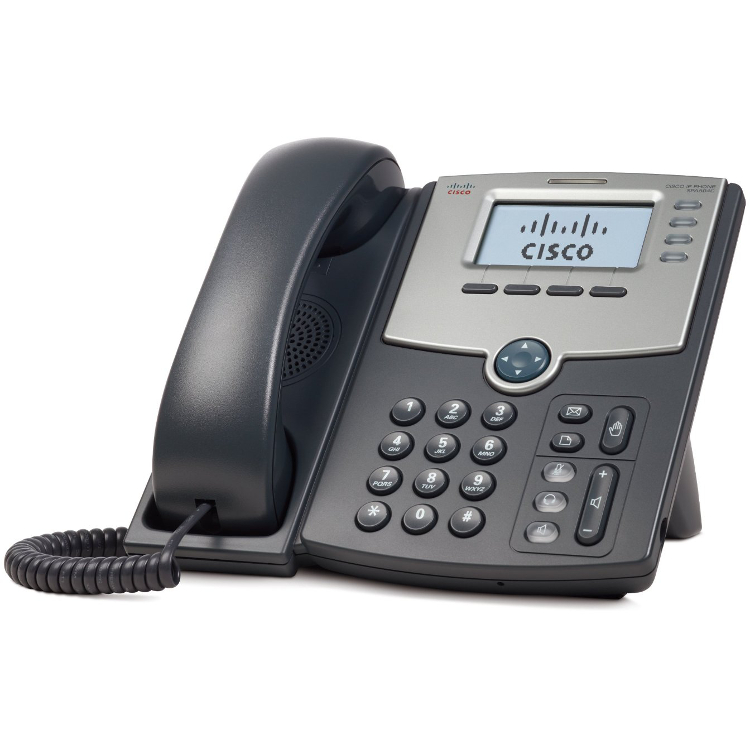 Cisco SPA504G
The Cisco SPA504G can handle up to four simultaneous calls, features a two-port switch and fully supports Power over Ethernet, thereby minimising on cabling. The back-lit monochrome LCD display ensures that messages are easy to read and is aesthetically pleasing. Also, the handset is equally adept in the business or home office environment.
Compatible with our Cloud PBX and SIP Trunk solutions or an on-site PBX
Two switched Ethernet ports, connect either directly to the network or to your PC to reduce cabling costs
Wide-band audio for heightened quality
The handset can be installed with ease and can be pre-configured by our provisioning team if required
Once installed, setting changes can be made via the handset or the web user interface. The SPA504G fully supports SIP and the various features of this handset are centred on making the VoIP experience stress free for the end user, particularly by being compatible with a wide range of devices. There are hundreds of options that can be configured via the web user interface, allowing the handset to be configured to the system's or the user's exact specifications.