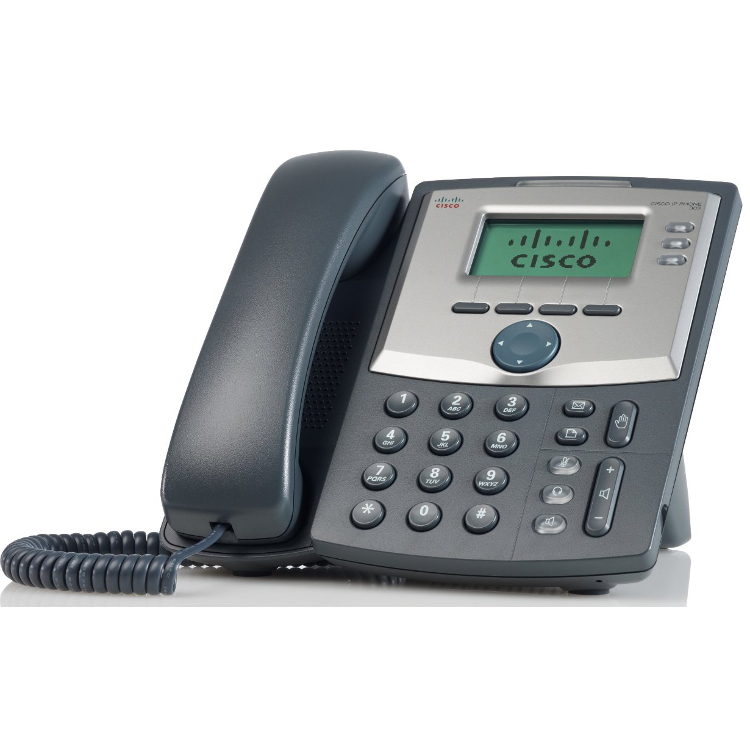 Cisco SPA303 
The Cisco SPA303 is a smart and affordable phone due to the features and functions that come inbuilt with the phone, for example it has the ability to present caller ID, hold calls and mute the microphone along with much more.
Supports 3 BLF lines
2 Ethernet ports to allow PC connection and internet connection
Effortless registration via web configuration page
Easy to transfer, conference and hold calls.
Speakerphone built in
This phone is very useful as you can use speed dials and control which call you answer via the d-pad scrolling through. Also allows you to monitor two BLF lines that are subscribed to your colleague's phones to monitor them. This phone will require a power supply in order to use.