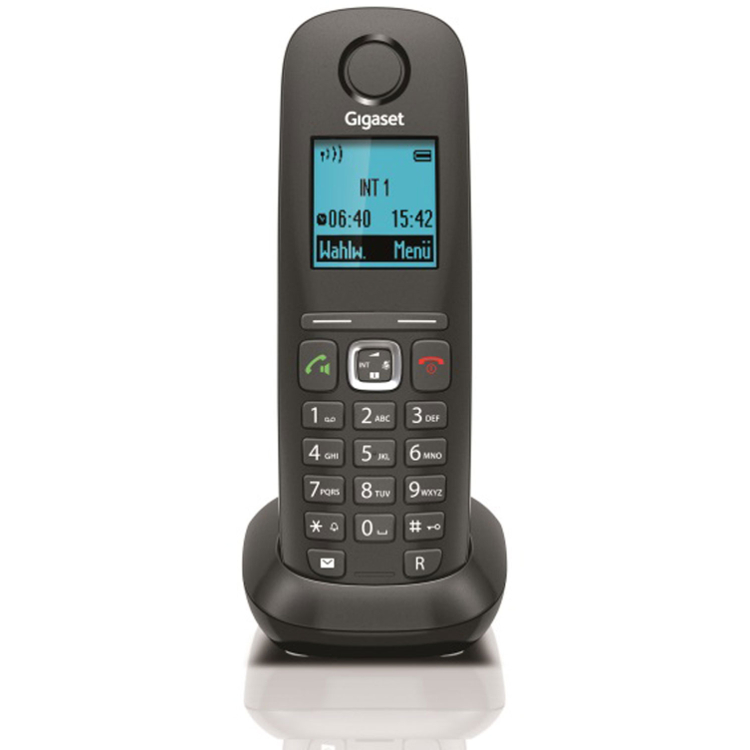 Gigaset A540H
The practical Gigaset A540H handset features a 1.8" high-contrast 96 x 64 pixel colour display. Also, the display has four colour options (blue, green, pink and orange), allowing for personalisation to employee's tastes. Alternatively, you can choose a colour scheme that most closely matches your company's colours. The A540H features:
VIP mode for important contacts. You can then setup a dedicated ringtone and the display can change colour when VIPs call
Aesthetically pleasing; the handset can blend into many office environments and is available in anthracite/black, fitting into many offices' dress code
HSP™ sound ensures crystal clear call quality
Hands free support
Phonebook supports up to 150 entries, ideal for medium and large enterprises
You can also configure your A540H so that it displays either the name or the telephone number of the person that is calling. In addition, there are five different volume levels. These can be adjusted to ensure that your team can hear incoming calls without the volume level being so high as to disturb their colleagues. In addition, employees can personalise their handsets by choosing from one of 20 ringtones. In an office with a few employees, each of them could have their own ringtone to easily identify the phone that is ringing and thus ensure that calls are answered more quickly.