The Orbtalk Customer Portal
The Orbtalk Customer Portal is a cloud services solution for managing your VoIP phone service at the time that's right for you.
All of our voice services are delivered as cloud services. So whether you are a contractor wanting to buy a single line Smartline account or a larger SME or corporate requiring a SIP Trunking or Cloud Phone System solution, the Orbtalk Customer Portal has you covered any time of day and from anywhere in the world.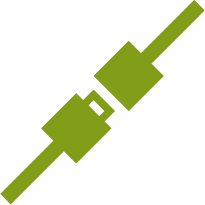 Benefits of The Cloud
24/7/365 access
Access from anywhere in the world
Manage your services on any device, including mobile
Scale your service up or down in minutes, as your business requires
Secure remote access
Simple management via software in your web browser
Cloud storage - we store your data so you don't have to worry
Key Features of The Orbtalk Portal
Add and remove services from your account
View your bills online and download invoices in PDF format
Get a real-time view of your remaining balance (prepay customers only)
See the cost and duration of a call as soon as it completes
Instantly searchable call records dating back 6 weeks (42 days)
Download call record reports in CSV format, back-datable to your first call with us
Top up call credit (prepay customers only)
Set up "Auto Top-Up" to ensure you never run out of credit (prepay customers only)
Set up balance alerts to alert you when funds are low (prepay customers only)
Post Pay / Direct Debit payment options available
Add and remove inbound channels to your trunks
Add international numbers from over 8000 destinations
Set and configure call forwards
Enable and configure voicemail to email service

Learn about SIP Trunks

Learn about Cloud PBX