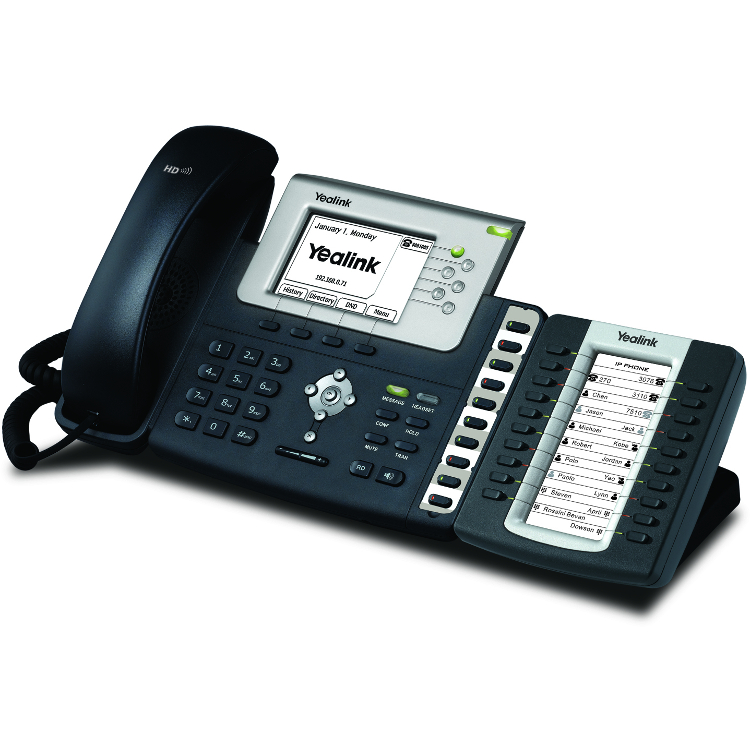 Yealink T28PN with EXP39 Sidecar
Managers will enjoy the Yealink T28PN as it is highly flexible and has a range of productivity enhancing features that will benefit any office. Featuring:
Six user accounts and line keys
Dual 10/100 Ethernet ports
320 x 160 LCD display
13 BLF LED programmable keys
Shared Bridged Appearance (BLA)
Partner your T28PN with the EXP39 Expansion Module - featuring 20 programmable keys with LED BLF lights, speed dial, a 160 x 320 LCD display and call pickup. You also have the ability to link up to six EXP39s on one phone for up to 120 keys.
Increase employee productivity even further with a YHS32 Professional Call Centre Headset.
Setup with ease YHS32 is lightweight for ease of use